Gamer Phones -
The age of gaming console, and hand held devices is coming to a end. They're being replaced by iPads, Tablets, and smartphones.When Call of Duty came out last decade, the world when nuts. Now, the world goes nuts for flappy bird, clash of clans, and candy crush saga. These 3 games have grossed over 300 million downloads. This is one reminder of how much apps are affecting the gaming market. The world went absolutely crazy when Flappy Bird got taken off the app store. This is just a small indication of the future of gaming.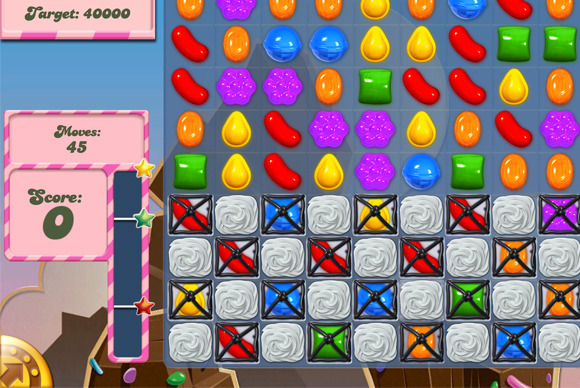 Last month, the Apps Store reached over 10 billion downloads, and that number shows no signs of slowing With over 300 new apps joining the App Store each day, it's going to continue to rise. In my high school, we are using less and less books and more tablets. My school purchased around 100 Samsung Galaxy tabs.
On average, in my classes we use them once a week. They are very helpful and my school plans on purchasing more. I believe that at some time, desktop computers in computer labs will disappear entirely and every student will just be assigned a tablet at the beginning of the year. This shows much promise in happening and is already going on in some school districts. As for technology, it will only show up more and more in schools around the world.


How to Develop an iPhone App
Developing an iPhone App may sound easy, but it takes a lot of work. That is why a lot of people just go straight to professional coders on websites like iphoneappquotes.com or apptooth.com However, that is going to cost you anywhere from 10,000 to 50,000 Dollars, so here's what you do if you want to learn how to develop an iPhone App.
You need to get, "how to build an iPhone App for dummies" It is a great book and gives you all the information you need and step by step instructions how to build iPhone App. You can order it off Amazon or anywhere. It is best if you have a Macintosh, you can download Xcode 4.4 from the App Store which is the latest
version of Xcode. Have an Android phone? No worries, Xcode has an iPhone Simulator just like the one below, you can enter your apps, and even download real apps on it. The screen shots below just show a couple of features how to do this. Using the book and Xcode together, you can develop an iPhone App by yourself.
Best Tech Android Apps
Here are some of the best tech android apps. They are the top 10 free apps on the Google play list and you can get any of them by clicking on the links, these are not the best tech apps for the iPhone, they are the best tech android apps, check out more at toptechnow.com/p/tablets-and-laptops.html
These are the best tech apps for iPhone, The apps are rated by the rate they sell at, these are all great best top tech apps!
The Best Tech Apps are rated by their selling rate. The best tech apps for iPhone are also rated by reviews. Top tech apps or Best Tech Apps are rated by the app store by their selling rate.
Apple has now released more top tech apps, a new textbook app! This is great news for all students and now textbooks can cost a lot less, hows $14 dollars sound? I am personally a student and think this will be great when i get into college. This is a great idea and can't believe no company has come out with this app. This just shows that the great innovation inside Apple will keep up the brilliance.
check out more top tech apps or best tech apps later!!!